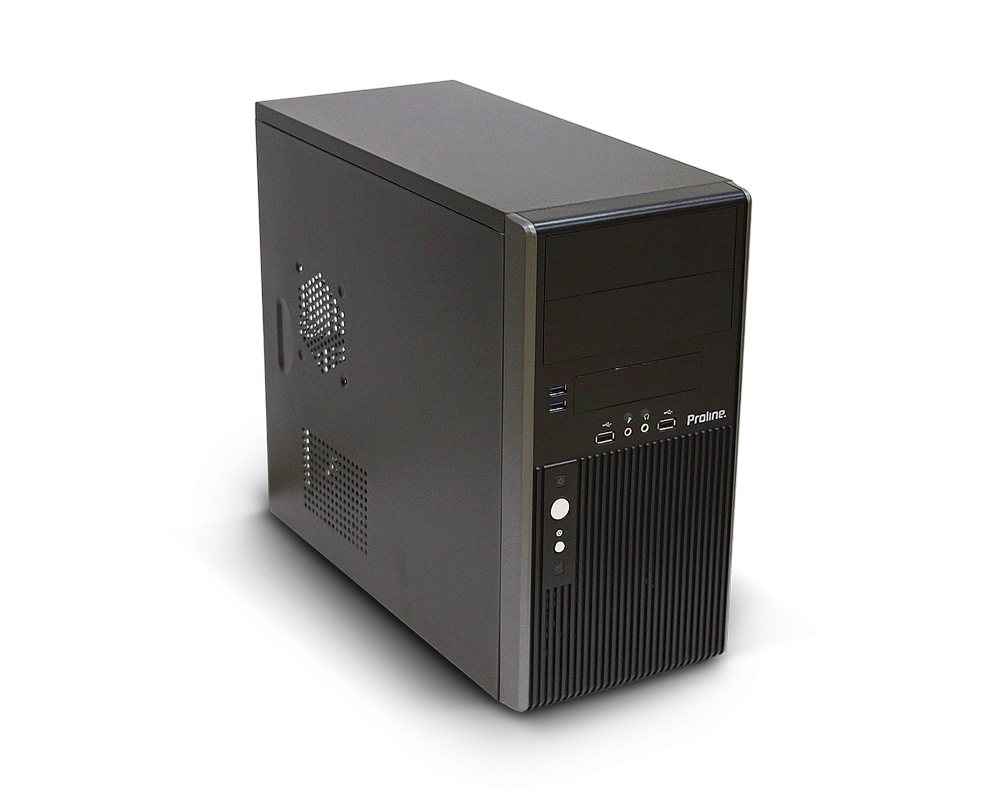 The Proline range of desktops are powered for productivity as well as offering reliability you can depend on to maximise your business.
---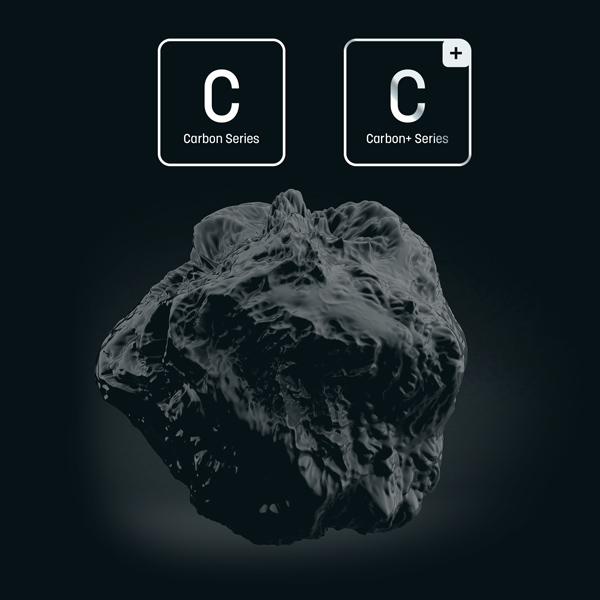 The Carbon and Carbon+ series is designed for the entry-level user who needs processing power that is affordable. Our Carbon series feature up to 1TB HDD storage, with your choice of Intel® Pentium Gold™, Intel® Celeron™ or Intel® Core™ i3 9th Gen processor.
Titanium & Titanium+ Series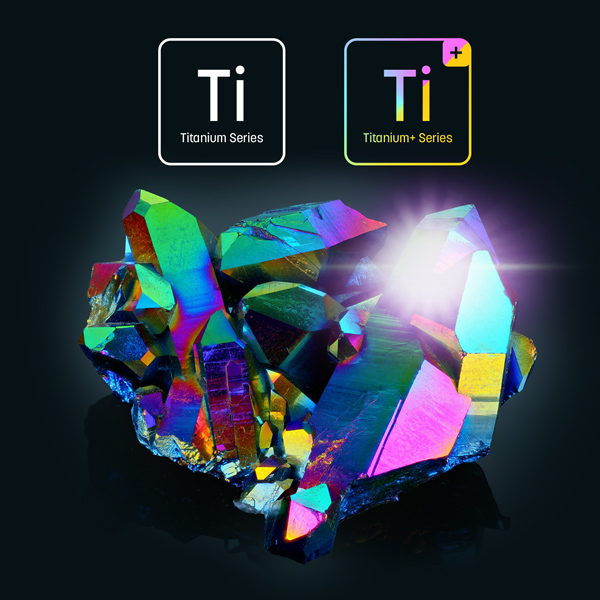 The Titanium and Titanium+ series is designed for the hard-core desktop user with no compromise of processing power. This series features up to 512GB SSD storage, with your choice of Intel® Pentium Gold™, Intel® Celeron™ or Intel® Core™ i3 / i5 / i7 9th Gen processor.
---
Connectivity for all your peripherals!
All the I/O ports you'd expect and more.
All our Proline Tower PC features the same chassis with all common I/O ports you would expect from a desktop PC. Connect your keyboard and mouse with our PS/2 inputs, choose between the two DVI-D and D-Sub optical outputs or run both depending on your monitor setup. The Proline Tower PC features 2x USB 3.1 and 2x USB 2.0 inputs for all your storage and data transfer requirements as well as 3x 3.5mm Audio Jack inputs and a single RJ45 LAN port to get you connected to the web.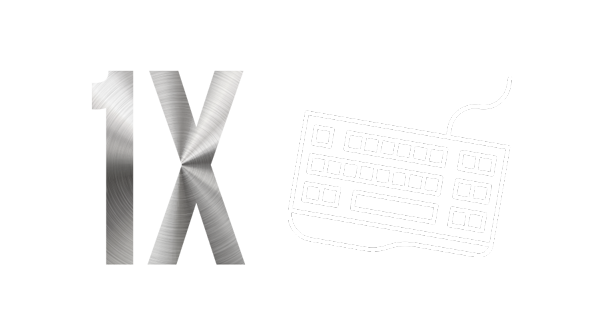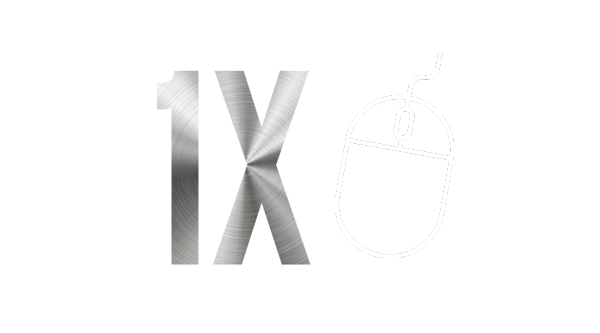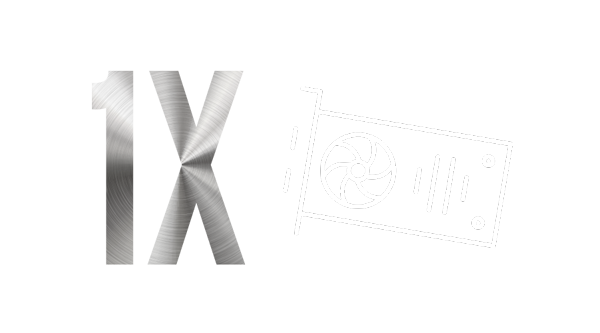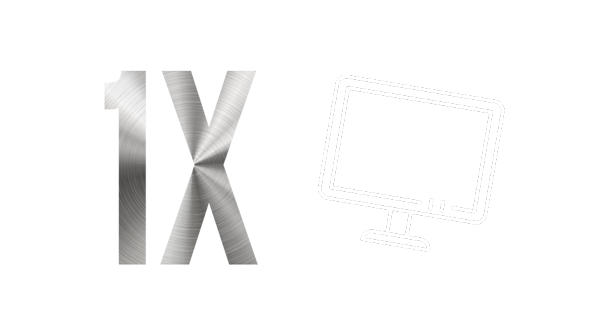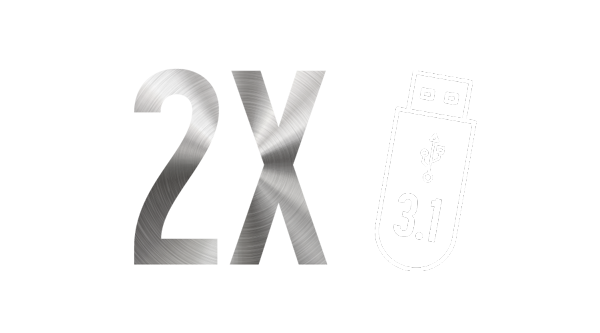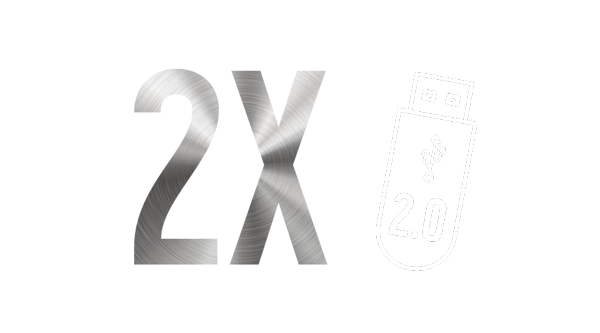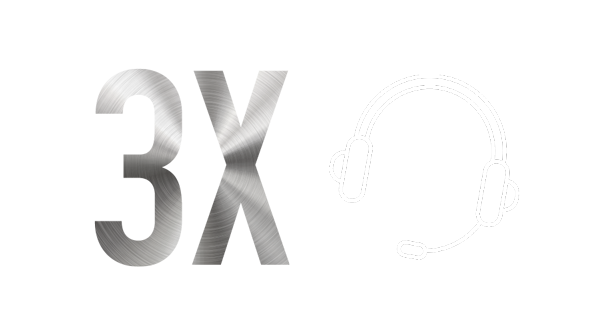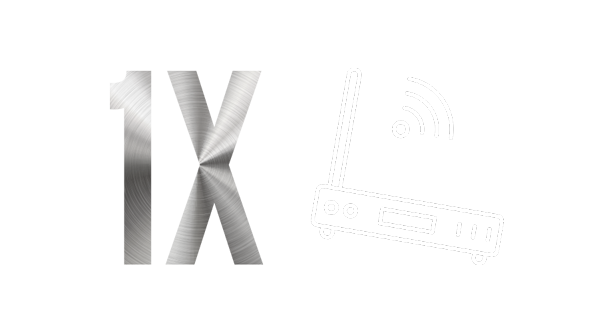 ---
No need for additional accessories, we include it all.
Keyboard and mouse included with all Proline Tower PC's
Our very own full QWERTY slimline keyboard with a numerical section is included with your purchase as well as a wired omnidexterous optical mouse with comfortable erganomics and a precision scroll wheel to help with page scroll fatigue.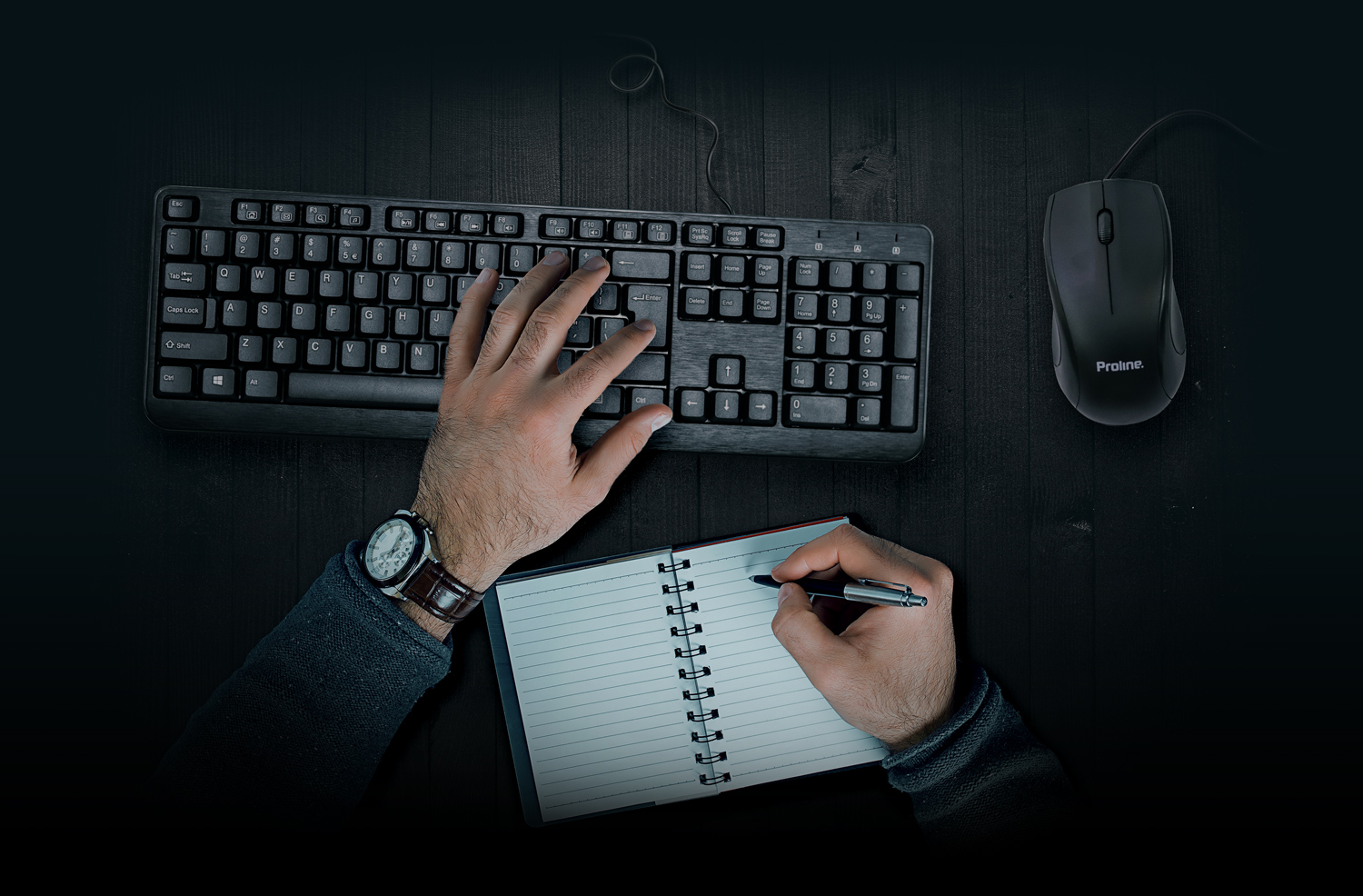 --- Choose your performance!
Intel® Core™ i3, i5, i7, Celeron™ & Pentium™ processors.
Our Proline Mini PC features your choice of either the entry-level Intel® Pentium Gold™ G5400 Dual-Core processor, Celeron™ G4930 Dual-Core processor or the more powerful Intel® Core™ i3, i5 or i7 9th generation Quad/Hexa/Octa-Core processor. No matter how demanding your application, we have you covered!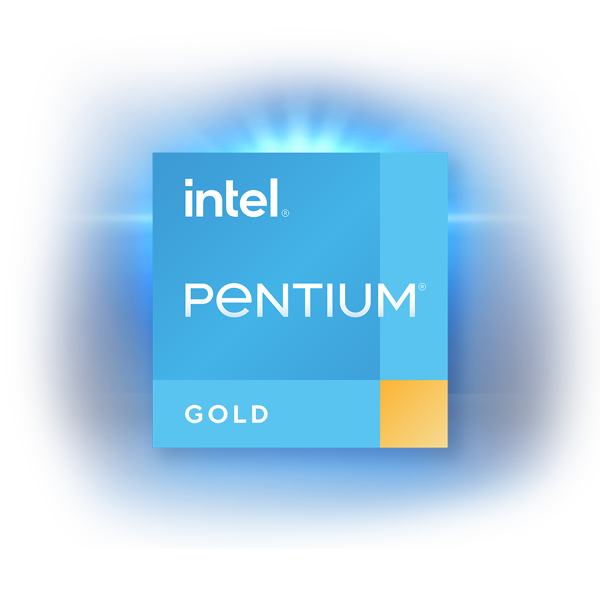 G5400 Dual-Core Processor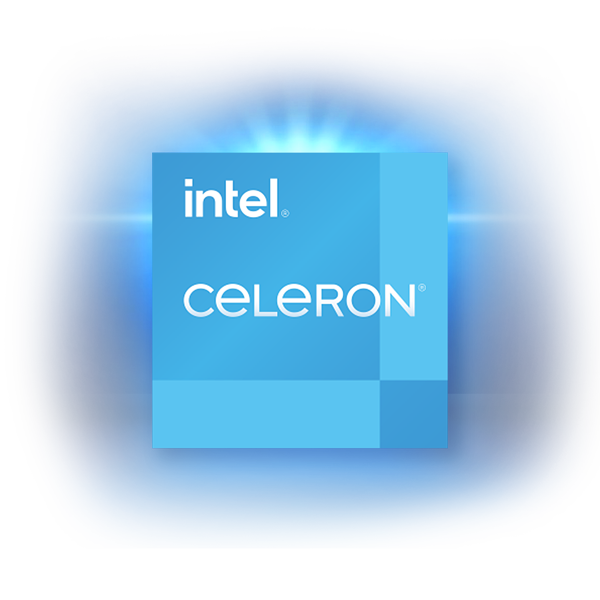 G4930 Dual-Core Processor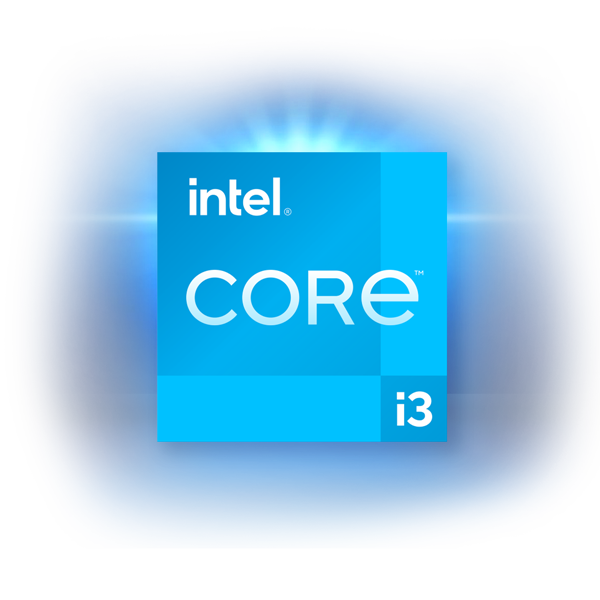 i3-9100F Quad-Core Processor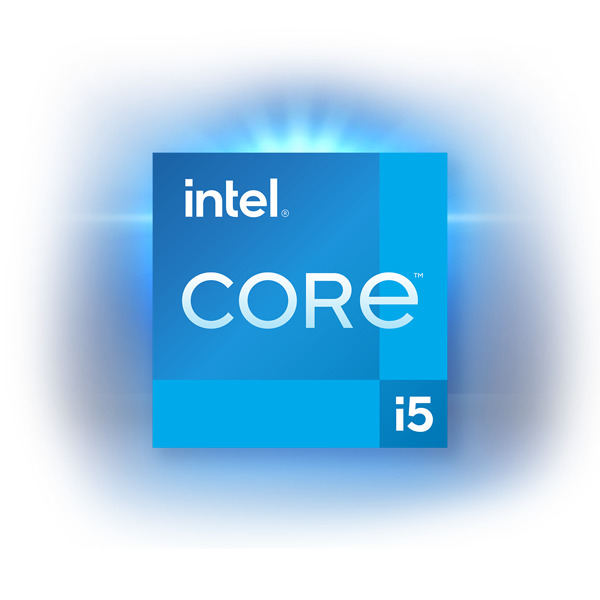 i5-9400F Hexa-Core Processor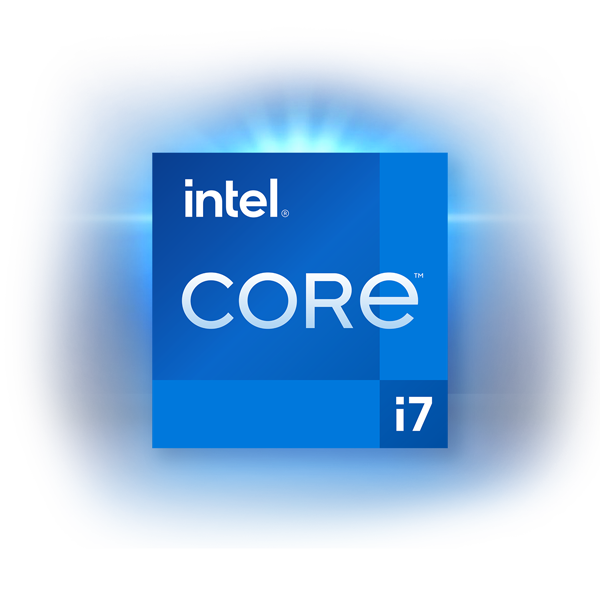 i7-9700 Octa-Core Processor
---
Windows 10 Home*
The world's most popular OS comes standard
With Windows 10 at the heart of your computer you can do it all.
Built-in security features include antivirus, firewall, and internet protections
Scan your face or fingerprint with Windows Hello for a fast, secure, and password-free way to unlock your PC.**
Focus assist allows you to block notifications, sounds, and alerts for some distraction-free work time.
Your timeline provides a quick and easy way to scroll your most recent documents, apps, and websites
Microsoft Photos is a simple way to organize, search, edit, and share your photos and videos.***
Instantly stream live gameplay, take screen recordings, and control individual audio settings with Game bar.
*Proline Carbon Tower PC models are equiped with Windows 10 Home as standard.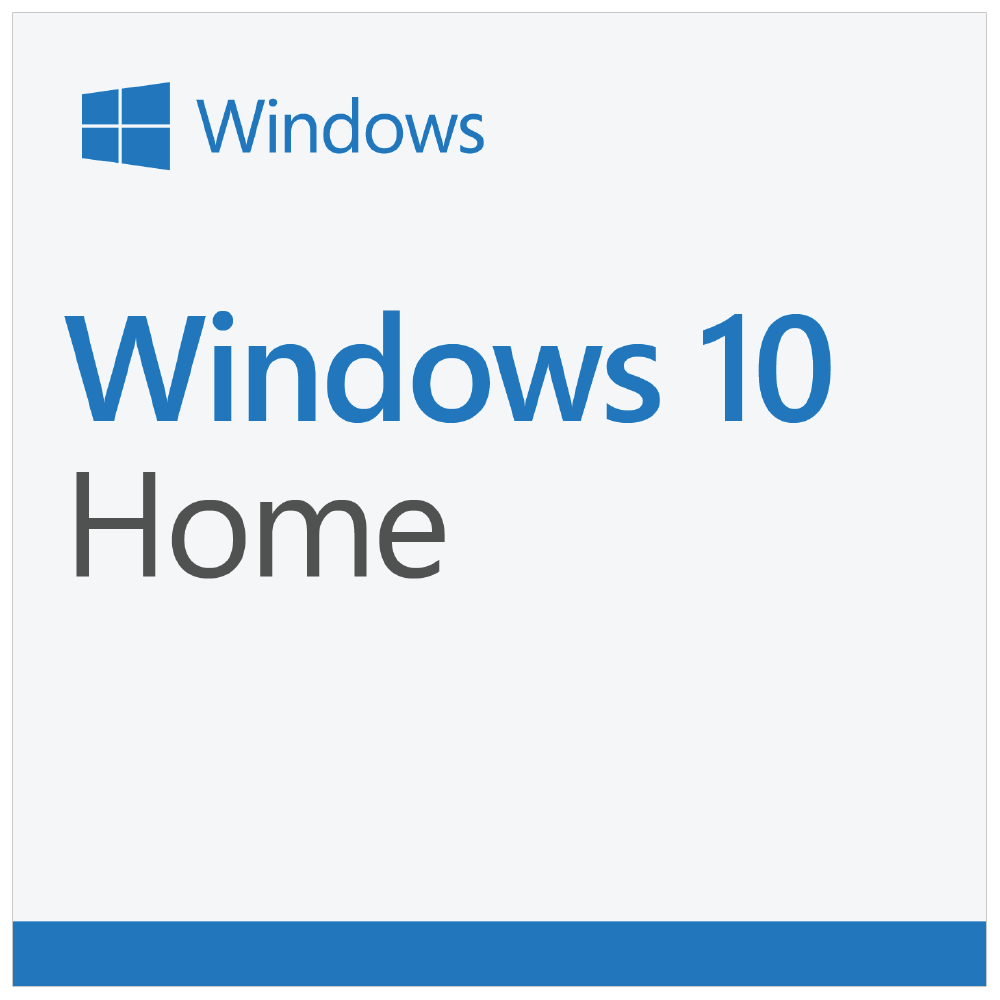 **Some features require specialised hardware and/or software.
***Microsoft Photos works with pictures and videos stored on your PC and in OneDrive.
Windows 10 Pro*
Do more, without just working more
Windows 10 Pro simplifies identity, device and application management so you can focus on your business.
Seamless work, frictionless management
Save user's time with single login across Windows 10 and other Microsoft services. Identity and access management all in the cloud with Azure AD Join.
Manage mobile devices as well as PCs.
Manage company security policies and business applications on your team's devices without compromising their privacy through Mobile Device Management (MDM).**
Add and manage multiple devices at once
With Domain Join & Group Policy you can add new devices to your network and set security policies for many devices at once, all from one management console.
*Proline Carbon+ & Titanium+ Tower PC models are equiped with Windows 10 Pro as standard.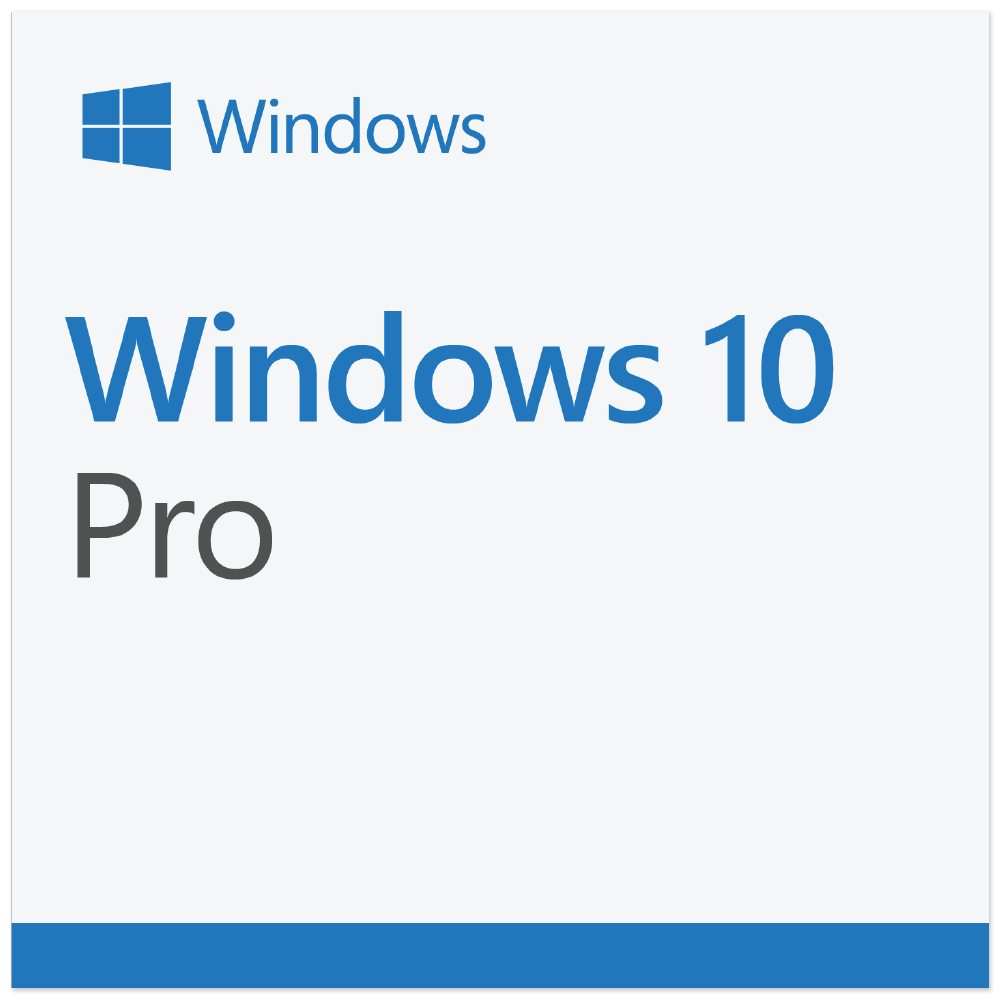 ---
Proline Carbon Tower PC Range
---
| | |
| --- | --- |
| Processor | Intel® Celeron™ G4930 Dual-Core Processor |
| Memory | 4GB DDR4-2666 RAM |
| Storage | 1TB 7200RPM SATA HDD Storage |
| Graphics | Intel® UHD Graphics 610 |
| Connectivity | 1x RJ45 LAN Port |
| I/O Ports | 1x PS/2 Keyboard Input, 1x PS/2 Mouse Input, 1x DVI-D Port, 1x D-Sub Port, 2x USB 3.1 Ports, 2x USB 2.0 Ports & 3x 3.5mm Audio Jacks |
| Form Factor | Micro ATX |
| Opperating System | Windows 10 Home |
| Accessories | Proline Wired Keyboard & Wired Mouse Included |
| Warranty | 2 Year Carry-in |
---
| | |
| --- | --- |
| Processor | Intel® Celeron™ G4930 Dual-Core Processor |
| Memory | 8GB DDR4-2666 RAM |
| Storage | 1TB 7200RPM SATA HDD Storage |
| Graphics | Intel® UHD Graphics 610 |
| Connectivity | 1x RJ45 LAN Port |
| I/O Ports | 1x PS/2 Keyboard Input, 1x PS/2 Mouse Input, 1x DVI-D Port, 1x D-Sub Port, 2x USB 3.1 Ports, 2x USB 2.0 Ports & 3x 3.5mm Audio Jacks |
| Form Factor | Micro ATX |
| Opperating System | Windows 10 Home |
| Accessories | Proline Wired Keyboard & Wired Mouse Included |
| Warranty | 2 Year Carry-in |
---
| | |
| --- | --- |
| Processor | Intel® Pentium™ Gold G5400 Dual-Core Processor |
| Memory | 8GB DDR4-2666 RAM |
| Storage | 1TB 7200RPM SATA HDD Storage |
| Graphics | Intel® UHD Graphics 610 |
| Connectivity | 1x RJ45 LAN Port |
| I/O Ports | 1x PS/2 Keyboard Input, 1x PS/2 Mouse Input, 1x DVI-D Port, 1x D-Sub Port, 2x USB 3.1 Ports, 2x USB 2.0 Ports & 3x 3.5mm Audio Jacks |
| Form Factor | Micro ATX |
| Opperating System | Windows 10 Home |
| Accessories | Proline Wired Keyboard & Wired Mouse Included |
| Warranty | 2 Year Carry-in |
---
| | |
| --- | --- |
| Processor | Intel® Core™ i3-9100F Quad-Core Processor |
| Memory | 8GB DDR4-2666 RAM |
| Storage | 1TB 7200RPM SATA HDD Storage |
| Graphics | NVIDIA GeForce GT 710 2GB GDDR3 Graphics |
| Connectivity | 1x RJ45 LAN Port |
| I/O Ports | 1x PS/2 Keyboard Input, 1x PS/2 Mouse Input, 1x DVI-D Port, 1x D-Sub Port, 2x USB 3.1 Ports, 2x USB 2.0 Ports & 3x 3.5mm Audio Jacks |
| Form Factor | Micro ATX |
| Opperating System | Windows 10 Home |
| Accessories | Proline Wired Keyboard & Wired Mouse Included |
| Warranty | 2 Year Carry-in |
Proline Carbon+ Tower PC Range
---
| | |
| --- | --- |
| Processor | Intel® Celeron™ G4930 Dual-Core Processor |
| Memory | 8GB DDR4-2666 RAM |
| Storage | 256GB SSD Storage |
| Graphics | Intel® UHD Graphics 610 |
| Connectivity | 1x RJ45 LAN Port |
| I/O Ports | 1x PS/2 Keyboard Input, 1x PS/2 Mouse Input, 1x DVI-D Port, 1x D-Sub Port, 2x USB 3.1 Ports, 2x USB 2.0 Ports & 3x 3.5mm Audio Jacks |
| Form Factor | Micro ATX |
| Opperating System | Windows 10 Pro |
| Accessories | Proline Wired Keyboard & Wired Mouse Included |
| Warranty | 2 Year Carry-in |
---
| | |
| --- | --- |
| Processor | Intel® Pentium™ Gold G5400 Dual-Core Processor |
| Memory | 8GB DDR4-2666 RAM |
| Storage | 256GB SSD Storage |
| Graphics | Intel® UHD Graphics 610 |
| Connectivity | 1x RJ45 LAN Port |
| I/O Ports | 1x PS/2 Keyboard Input, 1x PS/2 Mouse Input, 1x DVI-D Port, 1x D-Sub Port, 2x USB 3.1 Ports, 2x USB 2.0 Ports & 3x 3.5mm Audio Jacks |
| Form Factor | Micro ATX |
| Opperating System | Windows 10 Pro |
| Accessories | Proline Wired Keyboard & Wired Mouse Included |
| Warranty | 2 Year Carry-in |
---
| | |
| --- | --- |
| Processor | Intel® Core™ i3-9100F Quad-Core Processor |
| Memory | 8GB DDR4-2666 RAM |
| Storage | 256GB SSD Storage |
| Graphics | NVIDIA GeForce GT 710 2GB GDDR3 Graphics |
| Connectivity | 1x RJ45 LAN Port |
| I/O Ports | 1x PS/2 Keyboard Input, 1x PS/2 Mouse Input, 1x DVI-D Port, 1x D-Sub Port, 2x USB 3.1 Ports, 2x USB 2.0 Ports & 3x 3.5mm Audio Jacks |
| Form Factor | Micro ATX |
| Opperating System | Windows 10 Pro |
| Accessories | Proline Wired Keyboard & Wired Mouse Included |
| Warranty | 2 Year Carry-in |
---
| | |
| --- | --- |
| Processor | Intel® Core™ i5-9400F Quad-Core Processor |
| Memory | 8GB DDR4-2666 RAM |
| Storage | 256GB SSD Storage |
| Graphics | NVIDIA GeForce GT 710 2GB GDDR3 Graphics |
| Connectivity | 1x RJ45 LAN Port |
| I/O Ports | 1x PS/2 Keyboard Input, 1x PS/2 Mouse Input, 1x DVI-D Port, 1x D-Sub Port, 2x USB 3.1 Ports, 2x USB 2.0 Ports & 3x 3.5mm Audio Jacks |
| Form Factor | Micro ATX |
| Opperating System | Windows 10 Pro |
| Accessories | Proline Wired Keyboard & Wired Mouse Included |
| Warranty | 2 Year Carry-in |
Proline Titanium Tower PC Range
---
| | |
| --- | --- |
| Processor | Intel® Celeron™ G4930 Dual-Core Processor |
| Memory | 8GB DDR4-2666 RAM |
| Storage | 1TB 7200RPM SATA HDD Storage |
| Graphics | Intel® UHD Graphics 610 |
| Connectivity | 1x RJ45 LAN Port |
| I/O Ports | 1x PS/2 Keyboard Input, 1x PS/2 Mouse Input, 1x DVI-D Port, 1x D-Sub Port, 2x USB 3.1 Ports, 2x USB 2.0 Ports & 3x 3.5mm Audio Jacks |
| Form Factor | Micro ATX |
| Opperating System | Windows 10 Pro |
| Accessories | Proline Wired Keyboard & Wired Mouse Included |
| Warranty | 2 Year Carry-in |
---
| | |
| --- | --- |
| Processor | Intel® Core™ i3-9100F Quad-Core Processor |
| Memory | 8GB DDR4-2666 RAM |
| Storage | 1TB 7200RPM SATA HDD Storage |
| Graphics | Intel® UHD Graphics 610 |
| Connectivity | 1x RJ45 LAN Port |
| I/O Ports | 1x PS/2 Keyboard Input, 1x PS/2 Mouse Input, 1x DVI-D Port, 1x D-Sub Port, 2x USB 3.1 Ports, 2x USB 2.0 Ports & 3x 3.5mm Audio Jacks |
| Form Factor | Micro ATX |
| Opperating System | Windows 10 Pro |
| Accessories | Proline Wired Keyboard & Wired Mouse Included |
| Warranty | 2 Year Carry-in |
---
| | |
| --- | --- |
| Processor | Intel® Core™ i5-9400F Hexa-Core Processor |
| Memory | 8GB DDR4-2666 RAM |
| Storage | 1TB 7200RPM SATA HDD Storage |
| Graphics | Intel® UHD Graphics 610 |
| Connectivity | 1x RJ45 LAN Port |
| I/O Ports | 1x PS/2 Keyboard Input, 1x PS/2 Mouse Input, 1x DVI-D Port, 1x D-Sub Port, 2x USB 3.1 Ports, 2x USB 2.0 Ports & 3x 3.5mm Audio Jacks |
| Form Factor | Micro ATX |
| Opperating System | Windows 10 Pro |
| Accessories | Proline Wired Keyboard & Wired Mouse Included |
| Warranty | 2 Year Carry-in |
---
| | |
| --- | --- |
| Processor | Intel® Core™ i7-9700 Octa-Core Processor |
| Memory | 8GB DDR4-2666 RAM |
| Storage | 1TB 7200RPM SATA HDD Storage |
| Graphics | Intel® UHD Graphics 610 |
| Connectivity | 1x RJ45 LAN Port |
| I/O Ports | 1x PS/2 Keyboard Input, 1x PS/2 Mouse Input, 1x DVI-D Port, 1x D-Sub Port, 2x USB 3.1 Ports, 2x USB 2.0 Ports & 3x 3.5mm Audio Jacks |
| Form Factor | Micro ATX |
| Opperating System | Windows 10 Pro |
| Accessories | Proline Wired Keyboard & Wired Mouse Included |
| Warranty | 2 Year Carry-in |
Proline Titanium+ Tower PC Range
---
| | |
| --- | --- |
| Processor | Intel® Pentium™ Gold G5400 Dual-Core Processor |
| Memory | 8GB DDR4-2666 RAM |
| Storage | 512GB SSD Storage |
| Graphics | Intel® UHD Graphics 610 |
| Connectivity | 1x RJ45 LAN Port |
| I/O Ports | 1x PS/2 Keyboard Input, 1x PS/2 Mouse Input, 1x DVI-D Port, 1x D-Sub Port, 2x USB 3.1 Ports, 2x USB 2.0 Ports & 3x 3.5mm Audio Jacks |
| Form Factor | Micro ATX |
| Opperating System | Windows 10 Pro |
| Accessories | Proline Wired Keyboard & Wired Mouse Included |
| Warranty | 2 Year Carry-in |
---
| | |
| --- | --- |
| Processor | Intel® Core™ i3-9100F Quad-Core Processor |
| Memory | 8GB DDR4-2666 RAM |
| Storage | 512GB SSD Storage |
| Graphics | NVIDIA GeForce GT 710 2GB GDDR3 Graphics |
| Connectivity | 1x RJ45 LAN Port |
| I/O Ports | 1x PS/2 Keyboard Input, 1x PS/2 Mouse Input, 1x DVI-D Port, 1x D-Sub Port, 2x USB 3.1 Ports, 2x USB 2.0 Ports & 3x 3.5mm Audio Jacks |
| Form Factor | Micro ATX |
| Opperating System | Windows 10 Pro |
| Accessories | Proline Wired Keyboard & Wired Mouse Included |
| Warranty | 2 Year Carry-in |
---
| | |
| --- | --- |
| Processor | Intel® Core™ i5-9400F Hexa-Core Processor |
| Memory | 8GB DDR4-2666 RAM |
| Storage | 512GB SSD Storage |
| Graphics | NVIDIA GeForce GT 710 2GB GDDR3 Graphics |
| Connectivity | 1x RJ45 LAN Port |
| I/O Ports | 1x PS/2 Keyboard Input, 1x PS/2 Mouse Input, 1x DVI-D Port, 1x D-Sub Port, 2x USB 3.1 Ports, 2x USB 2.0 Ports & 3x 3.5mm Audio Jacks |
| Form Factor | Micro ATX |
| Opperating System | Windows 10 Pro |
| Accessories | Proline Wired Keyboard & Wired Mouse Included |
| Warranty | 2 Year Carry-in |
---
| | |
| --- | --- |
| Processor | Intel® Core™ i7-9700 Octa-Core Processor |
| Memory | 8GB DDR4-2666 RAM |
| Storage | 512GB SSD Storage |
| Graphics | NVIDIA GeForce GT 710 2GB GDDR3 Graphics |
| Connectivity | 1x RJ45 LAN Port |
| I/O Ports | 1x PS/2 Keyboard Input, 1x PS/2 Mouse Input, 1x DVI-D Port, 1x D-Sub Port, 2x USB 3.1 Ports, 2x USB 2.0 Ports & 3x 3.5mm Audio Jacks |
| Form Factor | Micro ATX |
| Opperating System | Windows 10 Pro |
| Accessories | Proline Wired Keyboard & Wired Mouse Included |
| Warranty | 2 Year Carry-in |