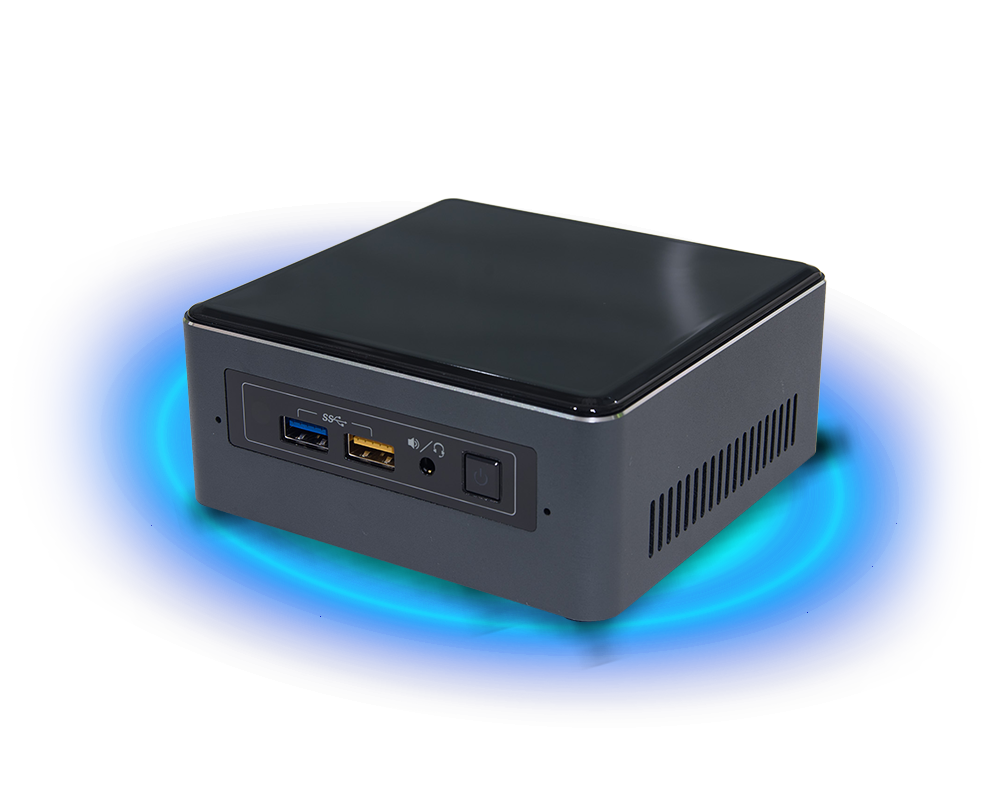 The Proline Mini PC range is designed for both home entertainment and office productivity, delivering big performance in a small body.
---
Built for Business.
Built to last.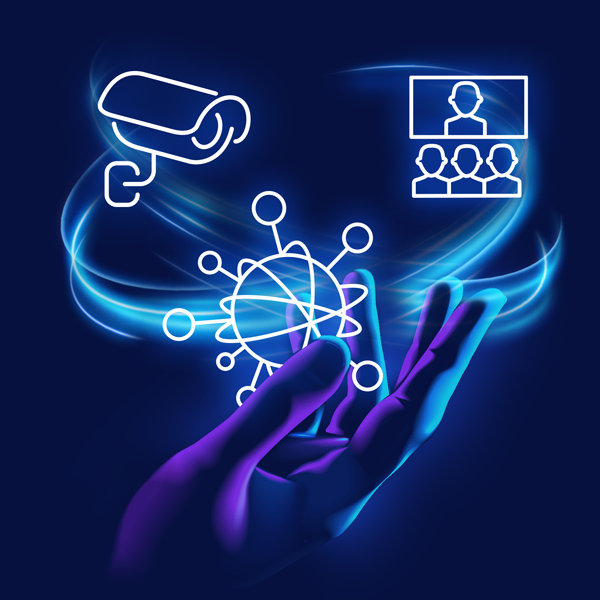 Powerful performance for embedded IoT, surveillance, meeting rooms and more.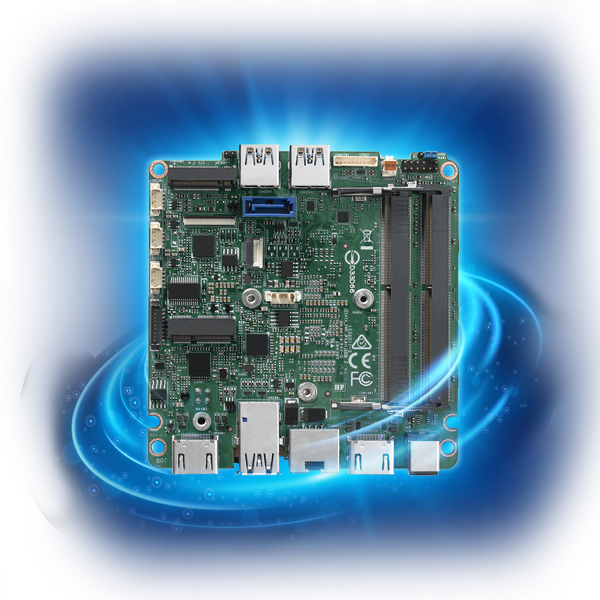 Designed for non-stop performance.
Certified by Intel® for 24x7 sustained operation with 3-year warranty & 3-year product lifestyle.
---

With speeds of up to 40Gbs, Thunderbolt™ 3 is the fastest connection to your PC we can offer and up to 8x more bandwidth than USB 3.0*
*Not all Proline Mini PC's are equipped with Thunderbolt™ 3, see our specifications to confirm your model has this hardware available.

Transfer data up to 10Gbs with USB 3.1 Gen 2. The Proline Mini PC comes equiped with up to 5x USB 3.1 Gen2 ports for all your transfer needs.**
**Not all Proline Mini PC's are equipped with USB 3.1 Gen 2, see our specifications to confirm your model has this hardware available.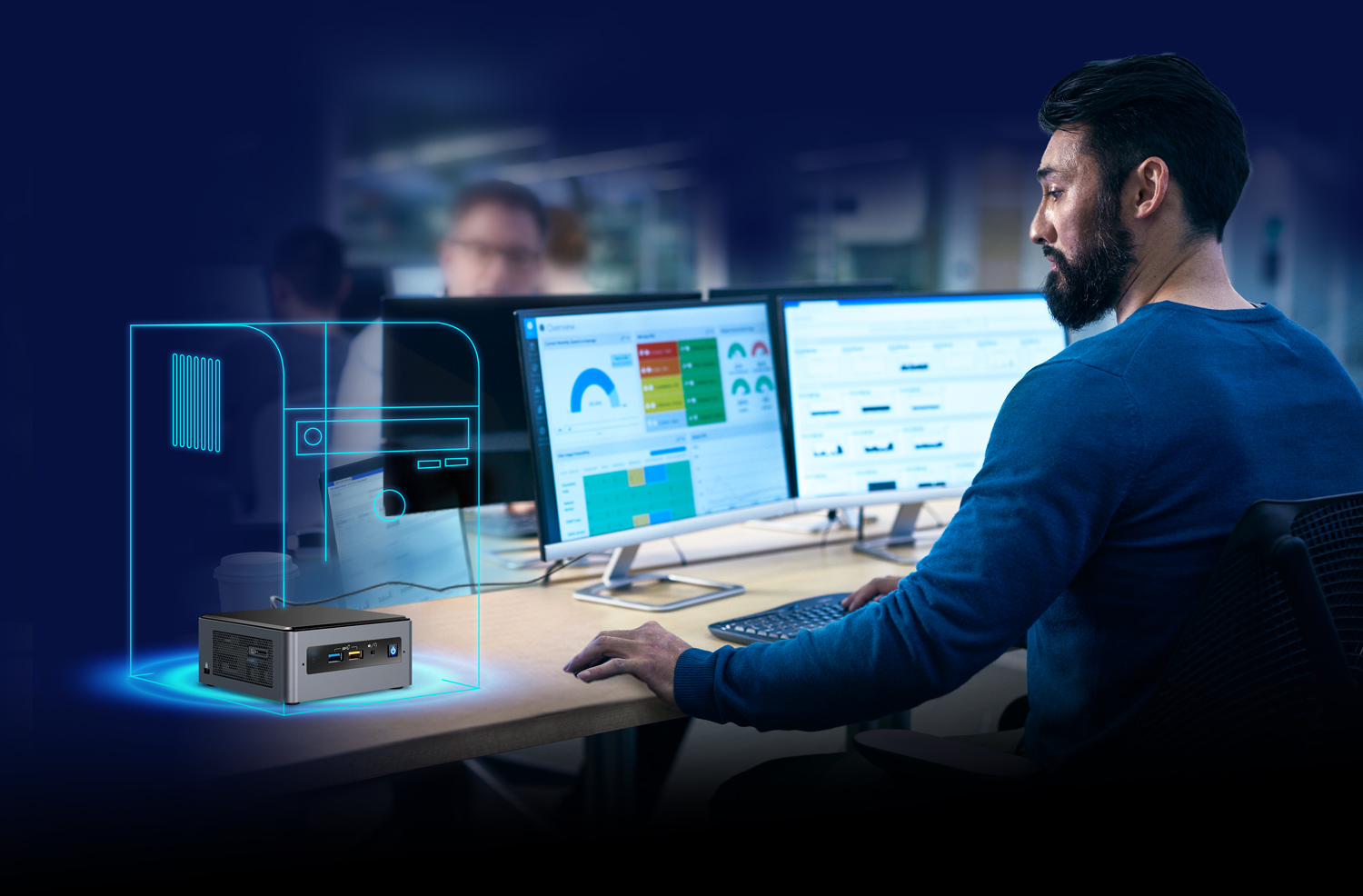 --- Choose your performance!
Intel® Core™ i3, i5, i7 & Celeron™ processors.
Our Proline Mini Pc features your choice of either the entry-level Intel® Celeron™ J4005 Dual-Core processor or the more powerful Intel® Core™ i3, i5 or i7 8th generation Dual/Quad-Core processor. No matter how demanding your application, we have you covered!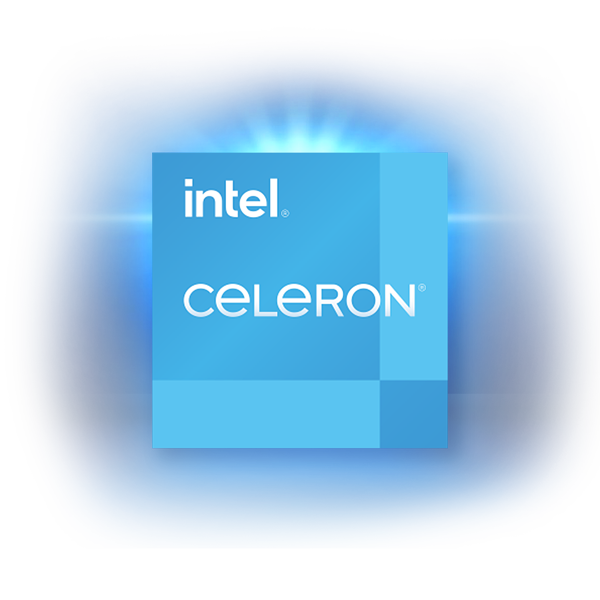 J4005 Dual-Core Processor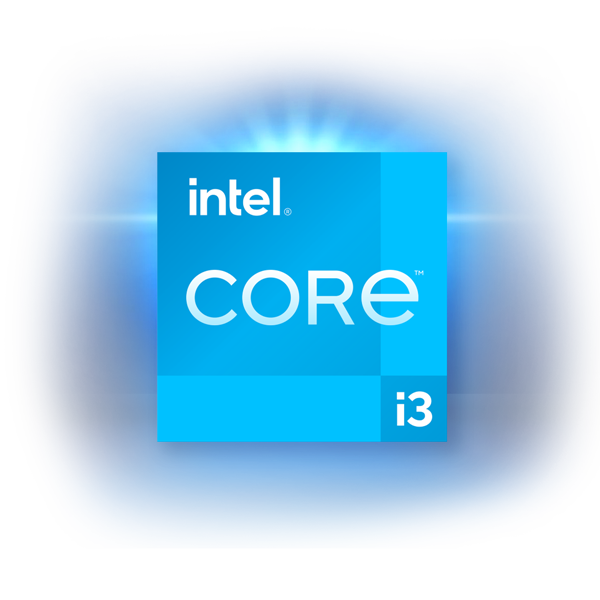 i3-8109U Dual-Core Processor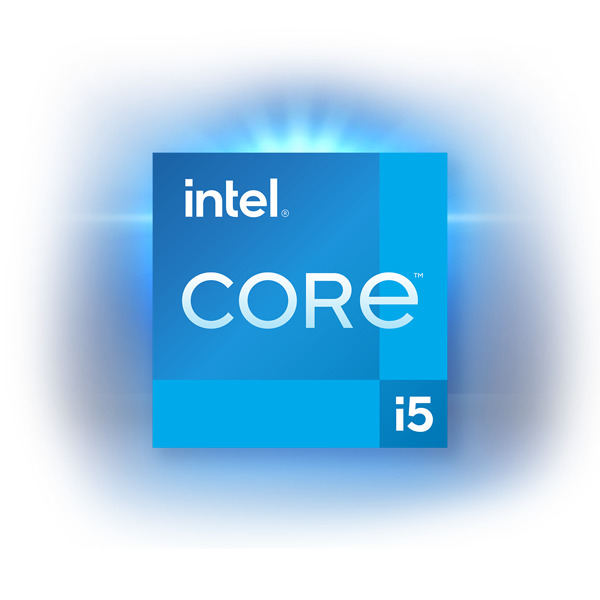 i5-8259U Quad-Core Processor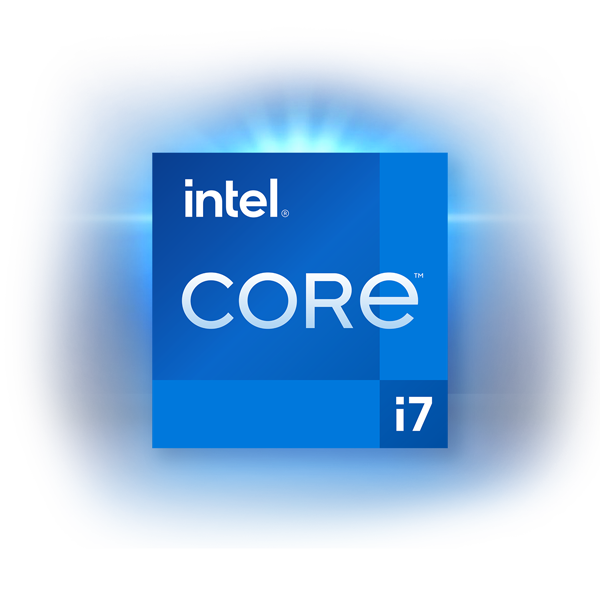 i7-8559U Quad-Core Processor
---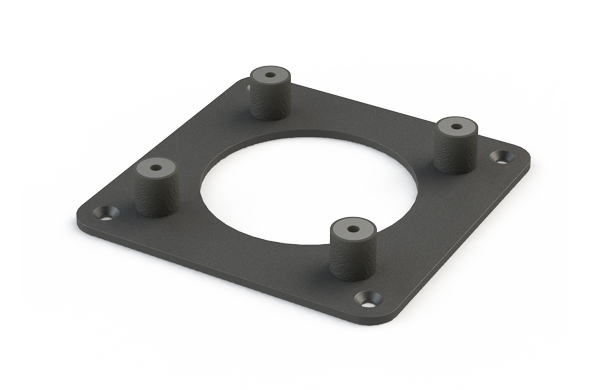 *Please be sure to check for accessability to Mini PC cooling grills for clean and unobstructed ventilation.
Included with the Proline Mini PC is the VESA compliant mount that allows you to affix the PC into just about any configuration you can imagine.*
---
Windows 10 Home*
The world's most popular OS comes standard
With Windows 10 at the heart of your computer you can do it all.
Built-in security features include antivirus, firewall, and internet protections
Scan your face or fingerprint with Windows Hello for a fast, secure, and password-free way to unlock your PC.**
Focus assist allows you to block notifications, sounds, and alerts for some distraction-free work time.
Your timeline provides a quick and easy way to scroll your most recent documents, apps, and websites
Microsoft Photos is a simple way to organize, search, edit, and share your photos and videos.***
Instantly stream live gameplay, take screen recordings, and control individual audio settings with Game bar.
*Proline Mini PC is equiped with Windows 10 Home as standard.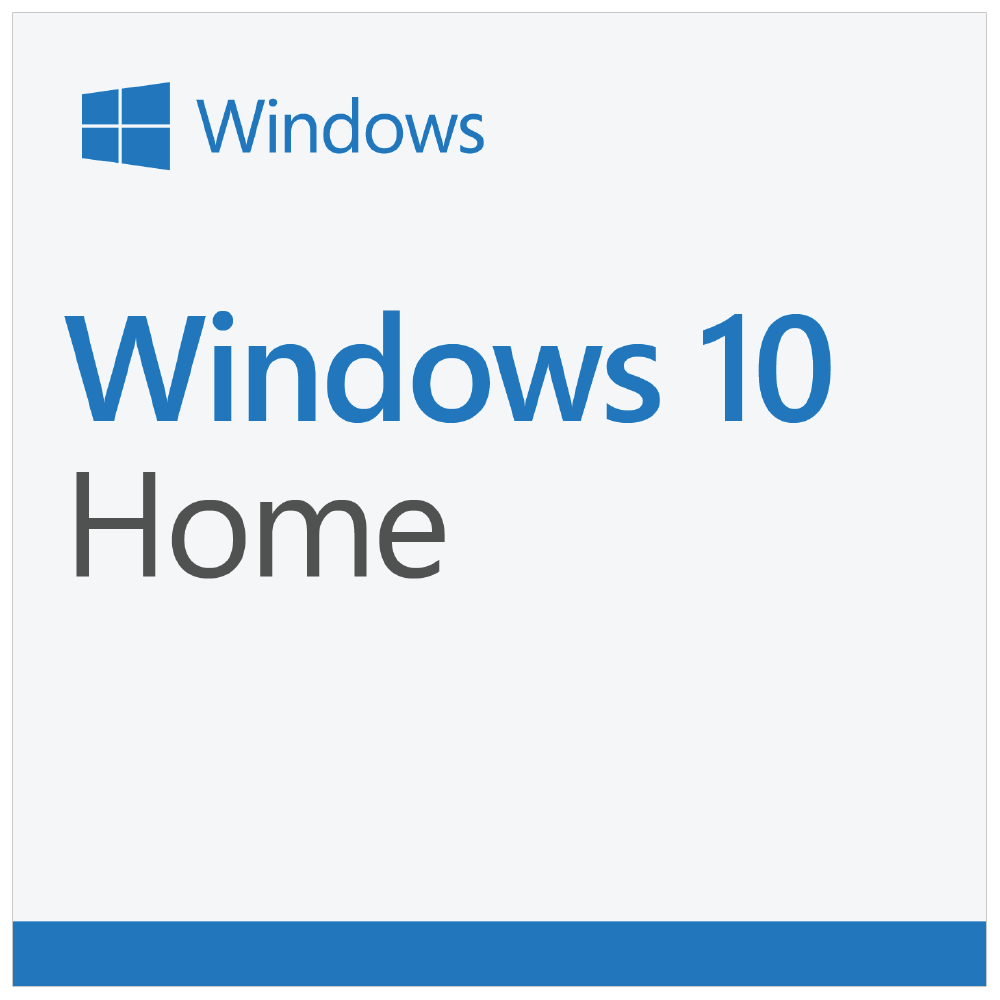 **Some features require specialised hardware and/or software.
***Microsoft Photos works with pictures and videos stored on your PC and in OneDrive.
Windows 10 Pro*
Do more, without just working more
Windows 10 Pro simplifies identity, device and application management so you can focus on your business.
Seamless work, frictionless management
Save user's time with single login across Windows 10 and other Microsoft services. Identity and access management all in the cloud with Azure AD Join.
Manage mobile devices as well as PCs.
Manage company security policies and business applications on your team's devices without compromising their privacy through Mobile Device Management (MDM).**
Add and manage multiple devices at once
With Domain Join & Group Policy you can add new devices to your network and set security policies for many devices at once, all from one management console.
*Proline Mini PC Pro is equiped with Windows 10 Pro as standard.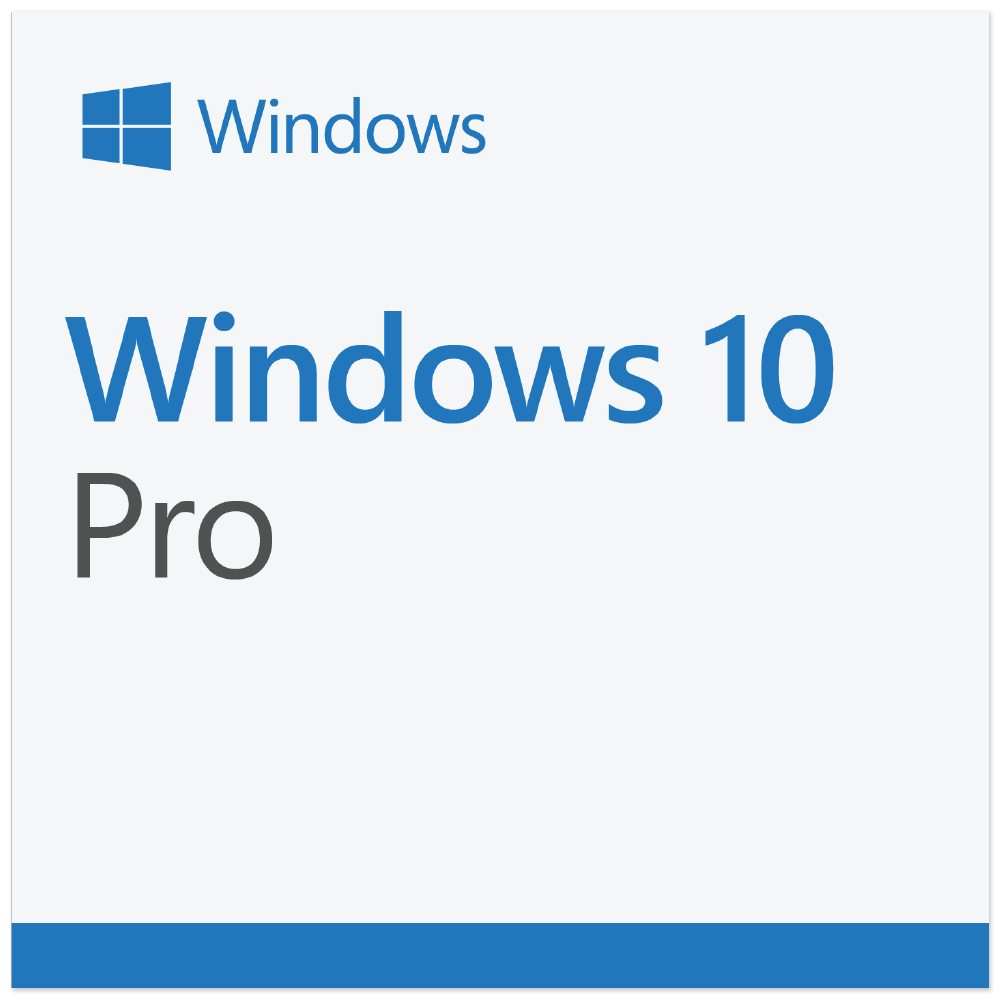 ---
---
| | |
| --- | --- |
| Processor | Intel® Celeron™ J4005 Dual-Core Processor |
| Memory | 4GB DDR4 RAM |
| Storage | 128GB NVMe M2 SSD Storage |
| Graphics | Intel® UHD Graphics 600 |
| Connectivity | Intel® Wireless-AC 946, Bluetooth 5.0 |
| I/O Ports | 2x USB 3.0 Front, 3x USB 3.0 Rear, 2x HDMI 2.0 rear |
| Opperating System | Windows 10 Home |
| Accessories | VESA mount included |
| Warranty | 3 Year Carry-in |
---
| | |
| --- | --- |
| Processor | Intel® Core™ i3-8109U Dual-Core Processor |
| Memory | 4GB DDR4 RAM |
| Storage | 128GB NVMe M2 SSD Storage |
| Graphics | Intel® Iris Plus Graphics 655 |
| Connectivity | Intel® Wireless-AC 946, Bluetooth 5.0 |
| I/O Ports | 2x USB 3.1 Front, 3x USB 3.1 Rear, 1x Thunderbolt 3 port, 1x, USB-C, 1x HDMI 2.0 rear |
| Opperating System | Windows 10 Home |
| Accessories | VESA mount included |
| Warranty | 3 Year Carry-in |
Proline Mini PC Pro Range
---
| | |
| --- | --- |
| Processor | Intel® Core™ i3-8109U Dual-Core Processor |
| Memory | 8GB DDR4 RAM |
| Storage | 128GB NVMe M2 SSD Storage |
| Graphics | Intel® Iris Plus Graphics 655 |
| Connectivity | Intel® Wireless-AC 946, Bluetooth 5.0 |
| I/O Ports | 2x USB 3.1 Front, 3x USB 3.1 Rear, 1x Thunderbolt 3 port, 1x, USB-C, 1x HDMI 2.0 rear |
| Opperating System | Windows 10 Pro |
| Accessories | VESA mount included |
| Warranty | 3 Year Carry-in |
---
| | |
| --- | --- |
| Processor | Intel® Core™ i5-8259U Dual-Core Processor |
| Memory | 8GB DDR4 RAM |
| Storage | 256GB NVMe M2 SSD Storage |
| Graphics | Intel® Iris Plus Graphics 655 |
| Connectivity | Intel® Wireless-AC 946, Bluetooth 5.0 |
| I/O Ports | 2x USB 3.1 Front, 3x USB 3.1 Rear, 1x Thunderbolt 3 port, 1x, USB-C, 1x HDMI 2.0 rear |
| Opperating System | Windows 10 Pro |
| Accessories | VESA mount included |
| Warranty | 3 Year Carry-in |
---
| | |
| --- | --- |
| Processor | Intel® Core™ i7-8559U Dual-Core Processor |
| Memory | 8GB DDR4 RAM |
| Storage | 512GB NVMe M2 SSD Storage |
| Graphics | Intel® Iris Plus Graphics 655 |
| Connectivity | Intel® Wireless-AC 946, Bluetooth 5.0 |
| I/O Ports | 2x USB 3.1 Front, 3x USB 3.1 Rear, 1x Thunderbolt 3 port, 1x, USB-C, 1x HDMI 2.0 rear |
| Opperating System | Windows 10 Pro |
| Accessories | VESA mount included |
| Warranty | 3 Year Carry-in |